Prep time: 10 mins           Cook time: 65 mins         Servings: 4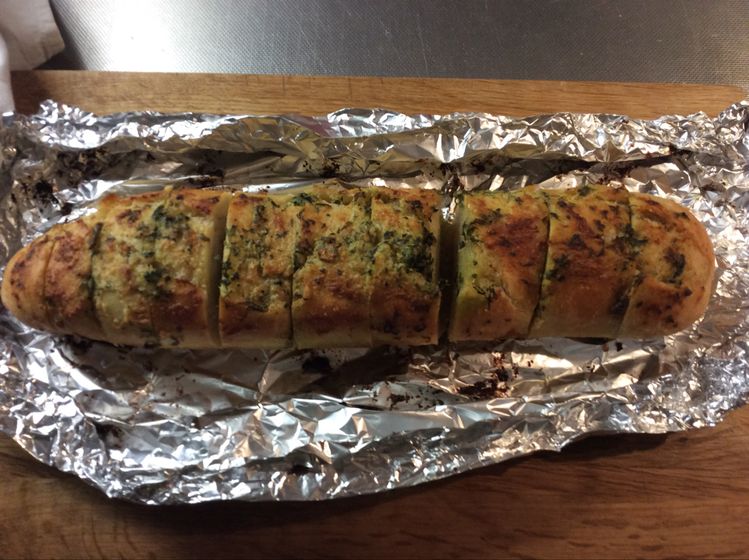 Ingredients:
1 Baguette
2oz / 60g / 4 tbsp Unsalted Butter
2 small Bulbs of Garlic
1 tbsp Fresh Parsley, finely diced
2 tbsp Olive Oil
Salt & Black Pepper
Foil for baking
Directions:
Gently slice the tips of the garlic bulbs to expose the cloves. Drizzle with a little olive oil, wrap in foil then pop in the oven at 350F for 45mins until dark golden and caramelized.
Transfer roasted garlic into a bowl and mash with a pinch salt until smooth. Put in  butter, 1 tbs olive oil, parsley and a pinch of black pepper and set aside.
Grab your baguette and slice into  about 3/4″ wedges, ensuring you don't slice all the way through. Evenly spread your butter down each slit, then wrap in foil and bake for 10 mins at 350F.
Take out the oven and unwrap into a boat shape. This will expose the bread whilst catching any butter that melts out.
Pop back in the oven for another 10 mins or until your desired texture.
Serve immediately.