They are super moist and just incredible. Have one in the morning with your coffee or warm one up and place vanilla ice cream on top for dessert!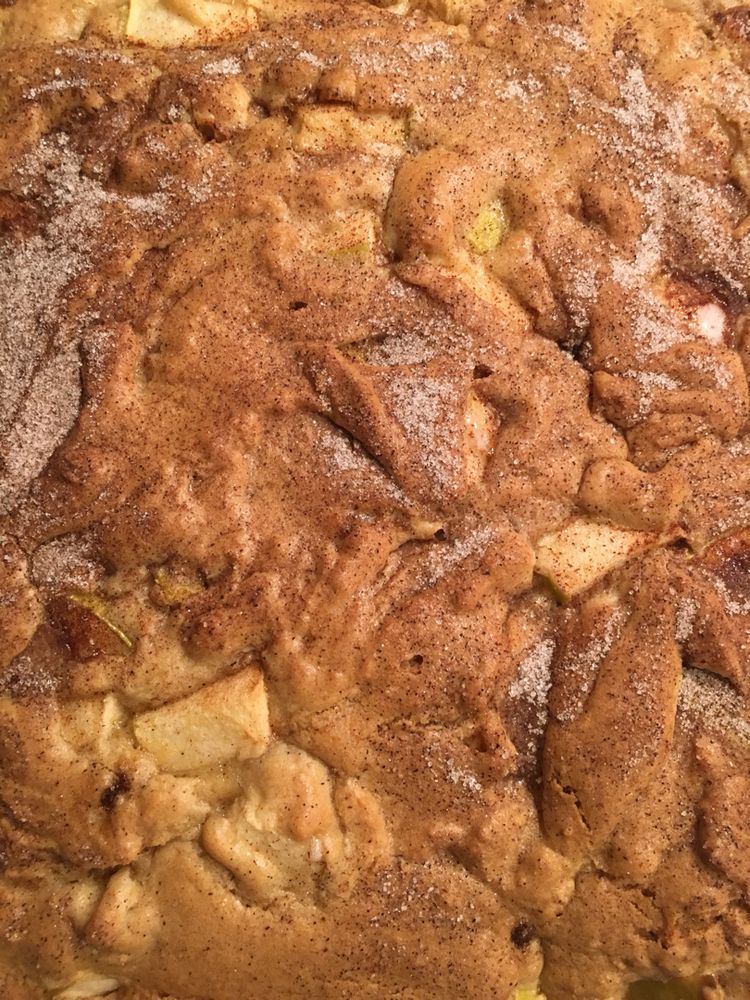 Cook time: 45 Min  Prep time: 25 Min
Ingredients:
3 c all purpose flour
3 c apples
2 c sugar
1 tsp cinnamon
1 tsp baking soda
1/3 c orange juice
2 eggs
1 c vegetable oil
1 tsp salt
Directions:
1. Pre heat oven to 325 Grease and flour 9×13 pan Peel and core about 3 to 4 apples, Finely chop apples (You want the pieces small) Mix all ingredients well in a large bowl ( I use a wooden spoon to mix) Bake at 325 for aprox 45 mins to 1 hour.
2. Eat and Enjoy!!