Prep Time: 5 mins     |     Cook Time: 7 hrs     |     Total Time: 7 hrs 5 mins
Servings: 6       |       Calories: 213kcal
Crockpot Mississippi Chicken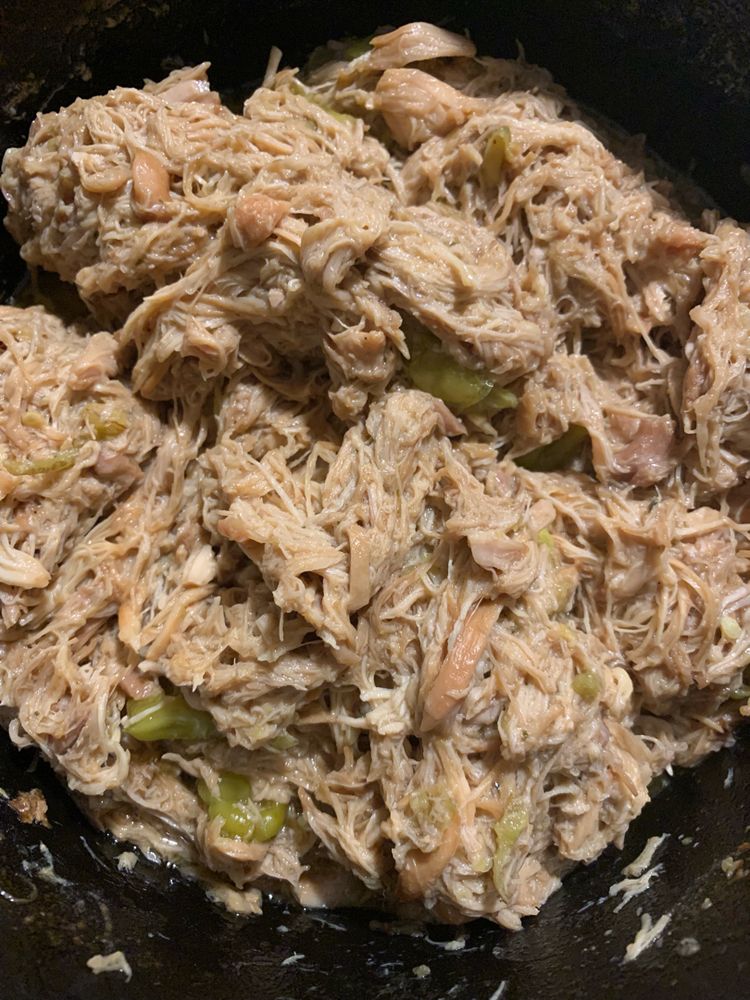 Ingredients:
2 lbs. boneless skinless chicken thighs (trim and discard large pieces of fat)
1 oz. packet ranch dressing mix
16 oz. deli sliced pepperoncini peppers (save 1/2 cup of juices, discard the rest)
Instructions:
Add the chicken to the slow cooker.
Sprinkle over the ranch seasoning mix and the pepperoncinis and the half cup of juices from the jar.
Cover and cook on low for 7 hours or on high for 4 hours.
Serve the chicken thighs whole or shred them all. Serve over rice, buns or even baked potatoes.