Prep Time: 2 mins     |     Cook Time: 10 mins     |     Total Time: 12 mins
CHEESE MUSHROOM GNOCCHI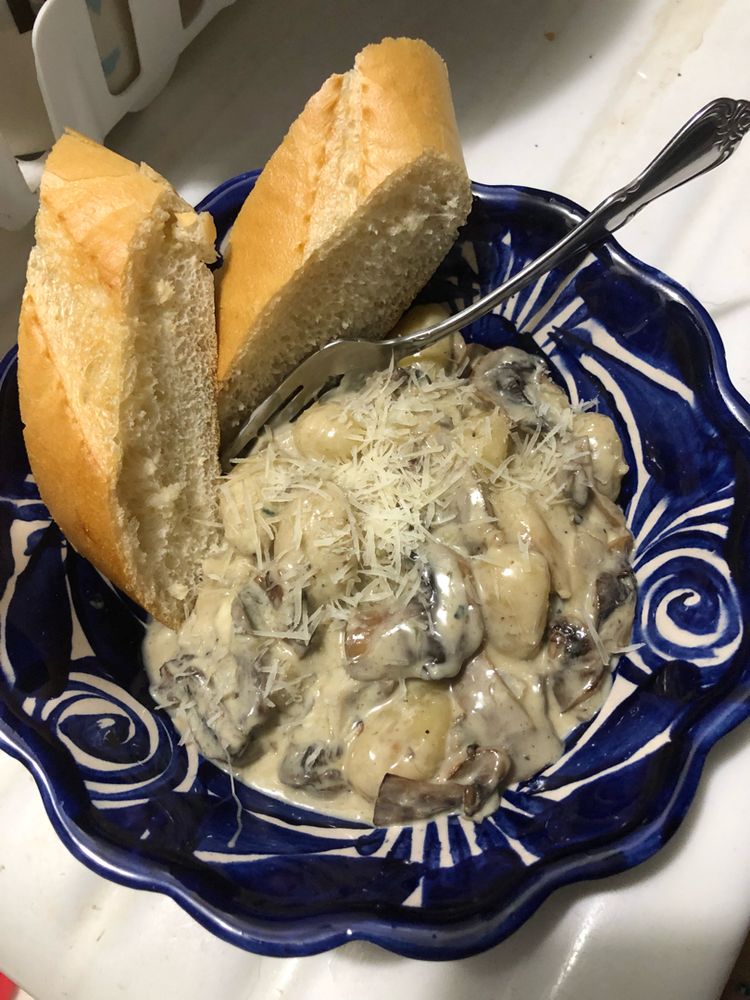 Ingredients:
1 Tablespoon Butter
1 Tablespoon Olive Oil
3 Tablespoon Heavy Cream
1 Tablespoon Thyme
16 ounces Fresh Sliced Mushrooms
24 ounces Gnocchi
1/4 cup Mint chopped
4 oz Goat Cheese
3 gloves Garlic
1 shallot chopped
salt and pepper to taste
Instructions:
Prepare gnocchi according to package directions.
Melt 1 Tbsp. butter and oil in a large skillet over medium-high heat. Add mushrooms, cook for 3 minutes or until lightly browned. Add shallot,thyme and garlic; cook for 2 minutes or until shallots are transparent. Add 3 Tbsp. heavy cream to skillet; cook for about 1 minutes. Add gnocchi; gently toss. Stir in goat cheese, garnish with mint.
Salt, and pepper.