These Red Velvet Cake Mix Cookies are soft, chewy & filled with white chocolate chips. There's only 4 ingredients and they're the perfect easy red velvet cookie for Christmas or Valentine's Day!
These red velvet cake mix cookies will be your new favorite Christmas cookie! They are so easy to make and only require a few ingredients. The best part about these cookies is that they can be made in advance and frozen. So, if you are looking for a last minute Christmas cookie recipe, these are the perfect cookies for you!
Pro Tips:
When it comes to red velvet cake mix cookies, there are a few pro tips that will help you bake up the best batch possible. First, be sure to use room temperature butter when creaming together the butter and sugar. This will help create a light and fluffy cookie. Secondly, don't overmix the batter once the dry ingredients have been added. Overmixing can result in a tough cookie. Finally, be sure to use a generous amount of red food coloring to get that perfect red velvet color.
Following these tips will ensure that your red velvet cake mix cookies turn out perfectly every time!
Conclusion & Recipe: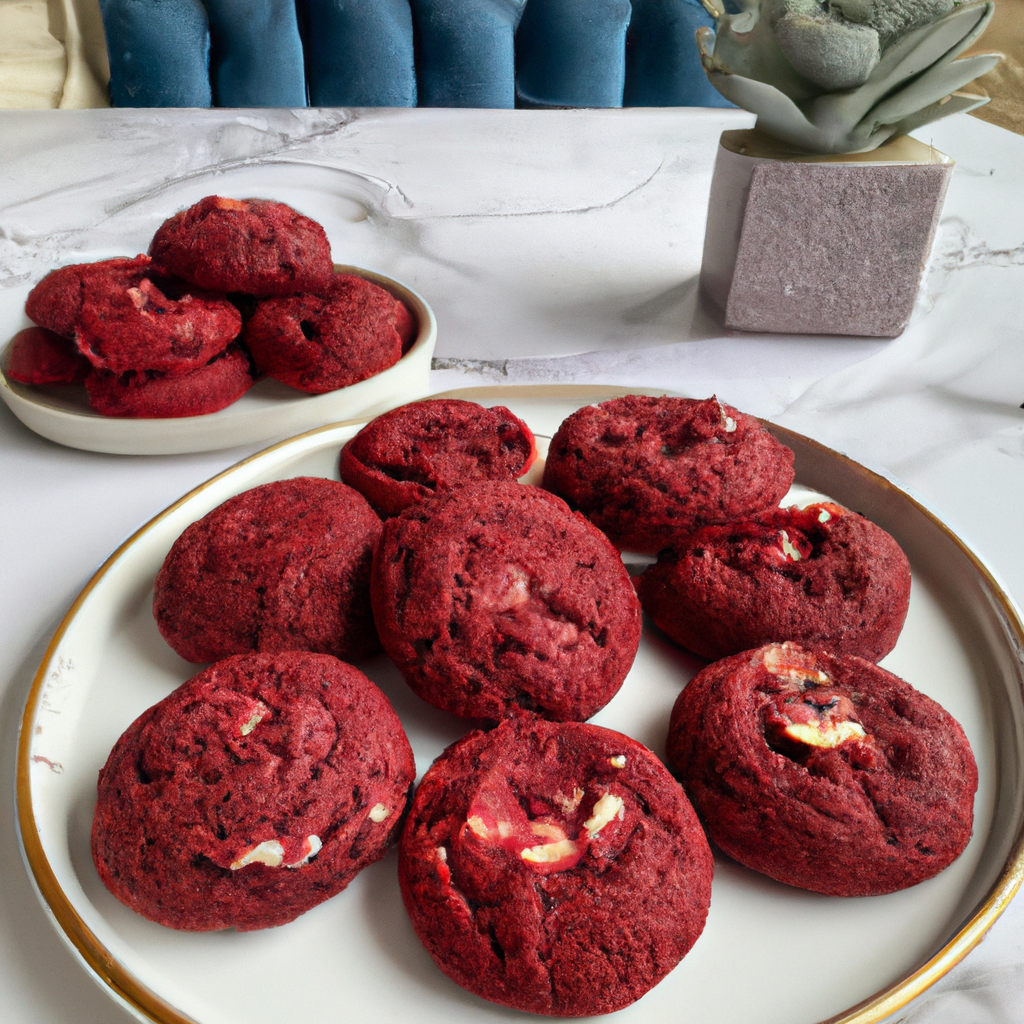 If you're looking for a new Christmas cookie to add to your repertoire, these red velvet cake mix cookies are a must-try. They're soft and chewy with the perfect amount of sweetness, and they'll definitely stand out among all the other cookies at your holiday party. Plus, they're super easy to make so you can spend more time enjoying the holidays with your family and friends.
Prep Time5 mins
Cook Time10 mins
Total Time30 mins
Ingredients
1 18 oz box red velvet cake mix*
1/3 cup unsalted butter melted
2 large eggs
with a few drops of red food coloring
3/4 cup white choc chips
Instructions
Preheat oven to 350F degrees. Line 2 cookie sheets or baking sheets with parchment paper.
Mix the cake mix with the butter and eggs until smooth.
Add food coloring if you want a brighter red color.
Add the chocolate chips. I keep a few tablespoons in reserve for topping each cookie.
For each ball, make sure they are about 1 to 1.5 tablespoons in diameter and then place them 2 inches apart on the cookie sheet. For this, I use a cookie spoon.
Add a few chocolate chips to the tops of each cookie.
Bake the cookies for 8-11 minutes or until they look firm.
Allow to cool for 10 mins, then transfer to an air-tight container to continue cooling.